Change Is Possible
Even if your life isn't exactly what you want it to be—whether it's because you're stuck in a job or career path that doesn't fulfill you or because your schedule, your space and your mind are cluttered and disorganized—there is comfort in what is familiar.
And even if you know you want things to be different, change can be difficult to create and maintain.
There IS hope.
My own story is a perfect example of what is possible when you step away from disempowering emotions and into a place where choice is possible.
I grew up struggling with low self-esteem.  My father was a perfectionist. If I did 10 things right and just one thing wrong, he'd be sure to focus on that one thing. In an effort to feel better about myself, I became a "people pleaser."
Of course, it's impossible to please everyone, and I eventually learned that being an "approval junkie" and trying to be perfect did not, in fact, improve my self-esteem. I actually felt worse...constantly acting on what I thought I had to do--or should do--to make others happy with me.
And I didn't know this then, but while most of us enjoy freedom in the physical sense, as many as 80% of people live their lives by the things they believe they "have to" or "should" do.
Effectively, that means that the majority of the population is walking around in a self-imposed prison!



Forfeiting Our Freedom
The truth is, there are very few things we have to do in life. Yet, many of us forfeit our freedom of choice to our own thought processes, to the point of seeing our options in life as limited.
I did this myself.
I spent 13 years of my life in fundraising work that I basically fell into when I got my first job out of college. The work was not a good fit for me, but the more time I invested in learning the profession, gaining the skills I needed, and ultimately becoming a Certified Fund Raising Executive, the harder it was to consider doing anything else.
I had no idea what else I could do anyway. I felt unhappy and unfulfilled, but I wasn't sure what else to do or how to make a change.
The Gift
Then I received an incredible gift.
The nonprofit organization I worked for had a budget crisis, and I was laid off.
At the time, I was devastated! I'd poured so much time and energy into this career, and I had become very skilled at it.  It was comfortable.
Later, though, I realized this was one of the best things that could have happened to me—like when a mother bird kicks a baby bird out of the comfortable nest when it is ready to fly.
Leaving the Nest
I became a student of personal development in the 1980s when I was introduced to Jack Canfield through his cassette series, "How to Build High Self-Esteem."  Years later he became my mentor. What I've learned from Jack has been life-changing.
Through years of personal development work, I discovered the power our thoughts have in determining our happiness.
I also realized that the most important opinion of me was my own opinion of me.
I started living the mantra: What other people think of me is none of my business.
These types of epiphanies, along with many others, led me to pursue a career in coaching, and to empower my clients to let go of fear in order to create the lives they love!
Becoming Empowered
Now, from my home base of Seattle, I work as a Life Coach to help my clients around the globe find the answers that lie inside of them. This empowers them to recognize and let go of negative self-talk and embrace a whole new world of possibility. I also guide my clients to work more effectively by  creating systems and processes that will support positive change in their professional and personal lives.
My greatest joy is to empower and equip others to live the life of freedom and fulfillment they desire--to give them the internal and external tools to organize their entire life--so their environment and lifestyle reflect their values and passions.
I've shared some personal things about myself so that you know I've been in your shoes … and I've emerged on the other side--energized and stronger each day--thanks to the choices I've made.
If you allow your fear of hurt, rejection, or failure to determine how much risk you're willing to take when it comes to creating a life filled things you love—like I did for so long myself—and you're ready to turn things around and choose your new life, then I'd love to work with you.
My Mission
Helping entrepreneurs just like you lights up my world!  I'll help you discover your passion, purpose, and potential. Together we'll clear the pathway for you to live your best life.
About My Logo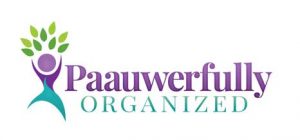 The tree of my logo has nine leaves, representing the nine "environments" of your life. Neglect one or more areas, and the others shift out of balance. But remarkable "coincidences" occur when all your environments are in harmony.  Life is joyful, and you'll find you attract what you desire with much greater ease when these nine areas are in balance.
Credit for this powerful concept goes to Thomas Leonard. Considered the founding father of the professional coaching profession, he created a model called the Nine Environments of You. That model is used with great success by thousands of coaches across the globe.
I look forward to helping you discover ways to upgrade and align your nine environments to unleash the best in you!
Contact Me
I invite you to speed up your success rate by joining me for a no-cost OVERCOME OVERWHELM STRATEGY SESSION!
During our time together, we'll clarify your vision for your ultimate business and lifestyle success, and we'll uncover hidden challenges that may sabotage your success. By the end of our session, we will have identified action steps that will move you forward to achieve your goals.
CLICK HERE to schedule a no-cost strategy session.
And if you'd like to read what some of my clients have had to say about our work together, check out some CLIENT SUCCESS STORIES HERE.
Credentials
I received a Bachelor of Arts degree from Macalester College (St. Paul, Minnesota) in 1981 with a major in music performance.  In addition, I have received the following training and certifications:
Received Leadership Training from the Covey Leadership Center in 1997.
Became a Certified Teleclass Instructor through TeleClass International in 2003.
Became a Certified Professional Coach in 1999 from the Academy for Coach Training (now inviteCHANGE), accredited by the International Coach Federation.
Became a Certified Professional Organizer after serving on the National Association of Professional Organizers Certification Committee that created the inaugural exam I passed in 2007.
The Personal Details
I've been married to the same wonderful man since 1981, and we have an adult daughter who lives nearby. We have three friendly dogs that lavish us with unconditional love. I love to travel the world with my husband and I am grateful that my career enables me to work from any part of the globe.
Although I chose not to pursue a performance career, I'm a trained singer and find great joy in expressing myself through song. You can LISTEN TO SOME OF MY RECORDINGS HERE.