There is one single skill that, when you master it, will serve you very well for the rest of your life!  In order to master it, you need to create a daily habit of putting this skill into practice. If you will commit to doing one thing at the beginning of each day for 30 days, you will have formed a new habit!
When you form this new habit, here's what will happen:
Your business will grow,
You will make more money.
You will have more friends.
You will repair damaged relationships.
You will attract new people into your life.
You will be a better person.
You will be happier and will set a positive tone for the rest of the day.
That skill is beginning your day by expressing appreciation!
When you develop this as a daily practice, your whole world changes!  Not only will this practice create positivity in your life, but doing so will attract an endless supply of business and referrals. You can build this powerful skill into your daily practice with an investment of just five minutes a day.  
The number one reason that someone chooses to take their business elsewhere is because of perceived indifference. If someone does not feel like you care about them, their allegiance to doing business with you diminishes rapidly. Staying in touch is important, and even more important is staying in touch in a way that makes people feel valued and cared about.  Appreciation wins over self-promotion every time.  
Think of how you feel when you go through a pile of mail you've received. As you scan through what's in the pile, you find several marketing pieces with pitches to buy various products and services. There are some bills in the pile, and even a check. And then you find a greeting card.  (Most people will open a personal greeting card first…even before opening the check!) You open the card and it makes no mention of wanting your business. The sender is simply expressing appreciation.  If you've ever experienced this, I bet you still remember the sender!  We all crave feeling appreciated, and those who appreciate us leave a lasting positive impression.
Since people do business with people they know, like, trust, AND remember, expressing appreciation is a very powerful thing to do.  Maya Angelou said it best: "People will forget what you said; people will forget what you did; butpeople will never forget how you made them feel."  Expressing appreciation is the most powerful way to be remembered.
Tom Hopkins is America's #1 sales trainer and bestselling author of  "How to Master the Art of Selling Anything." Within 5 years he went from making less than $50 a month in Real Estate to building an annual sales volume of more than $14 million. What was his secret?  He calls it the "thank you note habit."  Tom Hopkins created a daily habit of sending 10 thank you cards every single day. What kinds of things did he thank for?
Thank you for talking with me on the telephone.
Thank you for meeting with me.
Thank you for your business.
Thank you for your kind referral.
Thank you for the excellent service you have provided for me.
Thank you for taking your time to consider letting me serve you (after first refusal).
Thank you for taking your time to analyze my services (after they bought from someone else).
Thank you for using our service/product (sent at one year anniversary).
Now is a great time to begin expressing daily appreciation. Will you join me in the 30 Day Gratitude Challenge?  You can begin at any time.
If your answer is yes and you don't have an easy and affordable way to send a daily card of gratitude, contact me and I will get you set up with the system I have been using for the last 11 years. Incidentally, Tom Hopkins uses the same system and highly recommends it!
It will cost you about $50 to send 30 cards (that's just over a dollar a card, plus a postage stamp) and you will never have to leave your home or office to send your cards in the mail. You can create your daily gratitude cards from your smartphone, tablet, or computer. Although you type or voice-to-text your message, it can be printed in your own handwriting and include your own cursive signature. I will include a complimentary one hour strategy session by phone to help you get started with your new daily habit. If you keep your end of the agreement by sending a daily card of gratitude for 30 days–with NO pitch for your products or services–and you don't find that it has had a significant positive impact on your business and/or personal life, I will reimburse you for your cards and postage.
Schedule your no-cost strategy session below.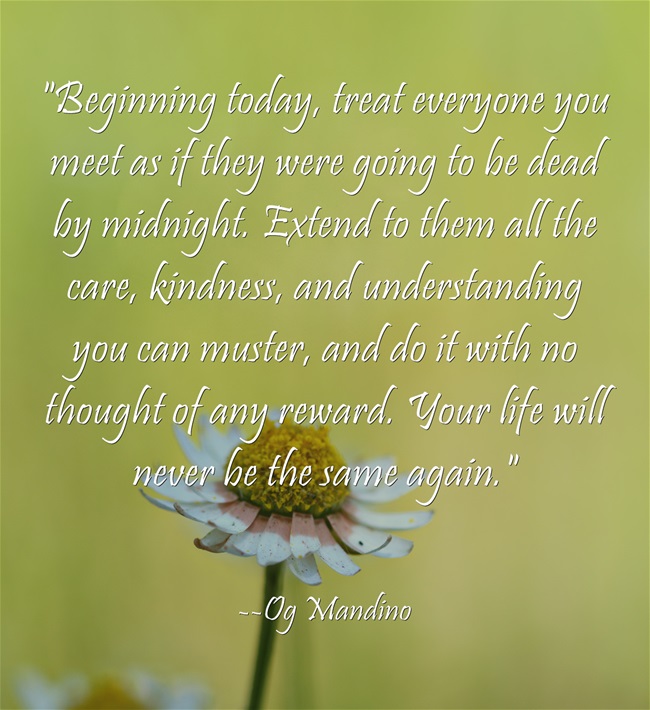 Life Architect – Creating Blueprints for Purposeful & Productive Lives
Kathy@OrgCoach.net
www.OrgCoach.net
Follow me on Facebook
Recent Posts