The Federal Trade Commission estimates that as many as 10 million Americans have their identities stolen each year.  You or someone you know may have experienced some form of identity theft.
Identity theft is serious.
People whose identities have been stolen can spend hundreds to thousands of dollars and countless hours cleaning up the mess thieves have made of their good name and credit record. Consumers victimized by identity theft may lose out on job opportunities, or be denied loans for education, housing, or cars because of false negative information on their credit reports. They may even be arrested for crimes they did not commit. The potential for damage, loss, and stress is enormous.
Identity theft starts with the misuse of your personal information. For identity thieves, your name and Social Security number, credit card numbers, or other financial account information is as good as gold. Skilled identity thieves may use a variety of methods to access your information:
They may steal your mail, wallet, or purse.
They may get personal information from you by posing as legitimate companies through email, in a practice known as "phishing."
They might serve as an impostor and lie to you on the phone to get you to divulge sensitive information.
Tips to Keep Your Information Safe & Secure

Keep a record of the contents of your wallet. The best way to do this is to photocopy everything–front and back, if important information is on both sides of a card or document–and keep copies in a couple of safe and accessible places. Keep a copy at home, as well as a safe place outside your home (perhaps a safe deposit box at the bank). This information will help you know what to cancel and what to replace, and it gives you a backup copy of the contents of your wallet, in the event of a fire. Be sure you include credit cards, health insurance cards, or cash cards, along with the company contact information (often on the back of the card). That way, if your wallet is stolen or lost, you'll not only know exactly what's missing, you'll be able to notify banks and credit card companies right away.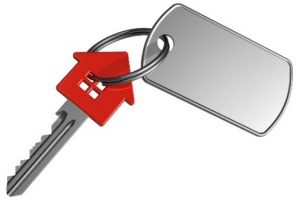 Make sure someone you trust has an extra key to your home (along with security system codes and passwords, if necessary) in case of an emergency. If you are out of town and the copy of your wallet contents is at home, you may need to ask someone else to find it and either fax it to you or give you the information over the phone. Be sure this person knows where you keep your important papers.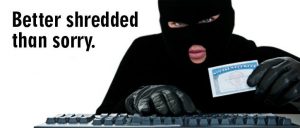 Protect your financial and personal information from getting into the wrong hands. Be sure to shred or destroy unused checks, tax returns, credit card numbers on receipts and statements, before putting them in the trash. Also, if you get any phone calls from your bank or credit card company (suggesting that there is something questionable happening to your account and asking you to verify your account information, password, etc.), NEVER give the caller this information. Tell them that you will call their company back, using the number that YOU have on file for them. Calls and emails are popular ways for crooks to trick you into providing sensitive information.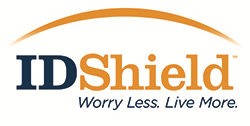 Consider purchasing credit and identity theft protection so you have assistance if anything happens with your credit cards, social security number, etc. I use IDShield, which is associated with LegalShield—something I've been a member of for years. This company provides you with coverage that monitors for unusual behavior and notifies you if there is any suspicious activity related to your credit. If there is any identity or credit theft, they provide assistance to help you shut down accounts and recover what you've lost.
A Couple More Preventive Measures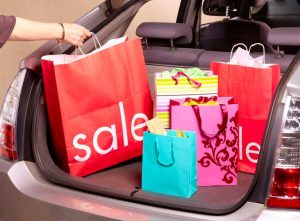 When you go shopping, keep your purchases in the trunk of the car or in a place that is not visible to those passing by. Car break-ins are more common when a thief can see that a car is filled with recent purchases. Keep the receipts with you rather than with the purchases. That way, if they are stolen, you will at least have proof of what you just purchased (in the event that insurance will cover your loss), and it will make it harder for the thief to return your purchases for cash.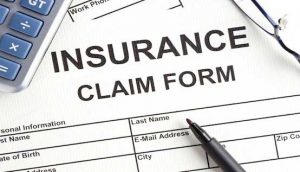 Be sure you have adequate homeowner's or renter's insurance to cover the replacement of your assets if they are stolen or destroyed. These policies should be reviewed every year or when a significant asset has been added or removed from your household or business. If you live in flood, earthquake or hurricane zones, you may need additional insurance to cover loss from these natural disasters. Without additional insurance, you may not be covered.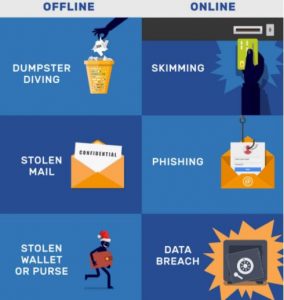 What is the next action step you'll take to implement whatever you've learned from this blog post? Do it now, or at least schedule it on your calendar for when you will take this action. Below are some suggested action steps you can take today.
Action steps you can take today:
Photocopy both sides of the entire contents of your wallet.
Give a copy of your house key to a trusted neighbor, friend or relative—someone who could enter your home if you are away and you need someone else to access information for you.
Purchase credit and identity theft protection and restoration assistance, such as IDShield.
Check your homeowner's or renter's insurance to see if it covers replacing things that are stolen.
Life Architect – Creating Blueprints for Purposeful & Productive Lives
Kathy@OrgCoach.net
www.OrgCoach.net
Follow me on Facebook
Recent Posts