Family and friends gathered this past Saturday to celebrate the life of my 56-year-old brother, who had a massive heart attack and died on December 6. Tomorrow–Valentine's Day–will mark the 37th anniversary of my father's death. For me it has been a week filled with sadness, joy and meaningful memories all mixed together.
When people ask how my father died at such an early age—he was only 47 years old—I tell them that he died of a broken heart. I attribute much of my father's heart disease to the high stress he was under, as well an unwillingness to honor his own needs for a healthier diet and regular exercise. There was one more contributing factor to his fatal heart attack. My father had a broken heart in more than one way, as my parents had just divorced and he was very lonely.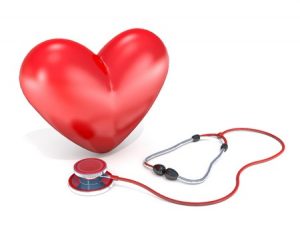 It's ironic that Dad died from a heart attack on Valentine's Day—a day that we plaster hearts all over everything as a way to recognize those we love. The night before he died, his office assistant was visiting him in the hospital Intensive Care Unit. He asked her to write down a message and put it in a valentine for his children. Because he was so heavily sedated, she told him that she would come back in the morning to take down his words. He begged her, "Please . . . take my message now . . . I'm going to die." She dismissed his request—chastising him for talking such silly nonsense about dying—and said she would be back in the morning.
Even in his heavily medicated state, my father wanted to reach out and feel connected. He wanted me and my siblings to know that he loved us. His parting gift to us was a handwritten message I will always treasure. Sometime before 2:00 a.m. on Valentine's Day, my father expressed his final wishes that each of us experience love, joy, and peace. Dad's homemade valentine—scrawled on the back of a used envelope—was found at his hospital bedside after he was pronounced dead.
Love and Survival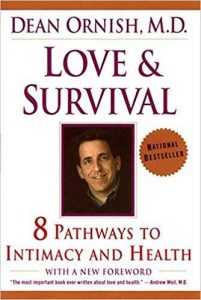 Dr. Dean Ornish, a Clinical Professor of Medicine at UCSF and author of the book, Love and Survival, tells us that "love and intimacy are at the root of what makes us sick and what makes us well. Connections with other people affect not only the quality of our lives but also our survival. Study after study finds that people who feel lonely are many times more likely to get cardiovascular disease than those who have a strong sense of connection and community."
Lonely people are also much more likely to engage in self-destructive behaviors, taking refuge in food, drugs, alcohol or cigarettes. They have nobody else to live for. But even those who eat right, exercise, and avoid smoking and other risk factors, are at greater risk for premature death.
There's a lot that medical experts don't completely understand, although several studies have found that the protective effects of love have a profound effect on heart health. Understanding the connection between how we live and how long we live can help us to make better choices.
Dr. Ornish suggests that "instead of viewing the time we spend with friends and family as luxuries, we can see that these relationships are among the most powerful determinants of our well-being and survival. We are hard-wired to help each other. Science is documenting the healing values of love, intimacy, community, compassion, forgiveness, altruism and service – values that are part of almost all spiritual traditions as well as many secular ones."
"Love wasn't put in your heart to stay.
Love isn't love until you give it away."
– Michael W. Smith
The Value of Giving and Receiving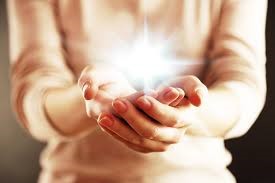 While being kind to others is a form of practicing good self-care, it also feels good to be on the receiving end. Years ago, I shared a deeply personal story in a blog post about how lonely and isolated I had felt due to several life events that converged at the same time. I received heartfelt responses from a number of subscribers–people I'd never met or even spoken with–offering their support. I was so touched by the caring and concern shared in the messages I received. There is healing power in giving and receiving such support and encouragement.
I am amazed at how little effort it takes to motivate, uplift, and make a difference in the lives of others by the simple gesture of sending a note of encouragement. At the completion of some consulting work I did, I sent a card to a client who had a lot of work ahead of her, since she had been assigned the task of reorganizing many years of disorganized archived files she'd inherited with her new job. She responded to my card by sending back a note on her personal stationery that contained this hand-written message:
"Personally, I wanted to thank you for your assistance, but most of all, for your kind words within your inspirational card. If I should become discouraged or overwhelmed, I will certainly look upon your card for a bit of encouragement — for the light at the end of a very long tunnel. The support and assistance you have extended mean so much!" (shared anonymously with permission)
The Power of Appreciation & Recognition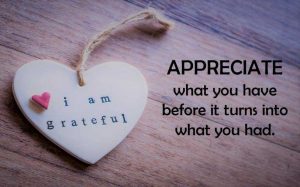 We all want to be appreciated and recognized for our contributions in this world – to know that our lives matter in some way — at home and at work.
A Gallup Poll reported that 65% of Americans received no praise or recognition in the workplace. The US Department of Labor reports that a top reason people quit a job is that they don't feel appreciated. Their contributions are not recognized or appreciated. All employees like to be honored for their accomplishments. When recognized for a job well done—especially in front of peers–job satisfaction and engagement levels are significantly increased.
Genuine praise is a powerful motivator. Gallup's study of nearly 5 million employees reveals that increasing the recognition and praise in an organization can lead to lower turnover, higher customer loyalty and satisfaction scores, and increases in overall productivity.
"You need to be aware of what others are doing, applaud their efforts,
acknowledge their successes, and encourage them in their pursuits.
When we all help one another, everybody wins."
–Jim Stovall
Who Do You Appreciate?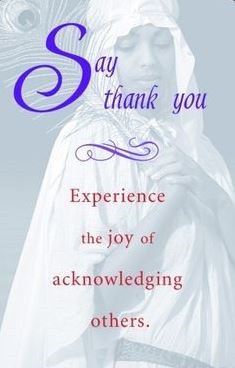 When was the last time you shared expressions of appreciation and admiration with those you work and live with?  Here are a few ideas about ways you can reach out:
Pick up the phone and call. Say thanks for a good deed, or just express how much you appreciate them being a part of your life.
Send a card with a short, sweet and heartfelt message expressing your appreciation.
Invite someone out for a "just because" lunch.
Compliment someone for something you appreciate about them. It doesn't have to be anything big.
Do something you know someone else would appreciate, without being asked to do it.
Where is the expression of appreciation on your list of priorities? Rediscovering the wisdom of love and compassion may help us all survive at a time when our hurting world so badly needs it. Imagine a world where we all practiced kindness by giving and receiving support.
"People will forget what you said, people will forget what you did,
but people will never forget how you made them feel."
–Maya Angelou
Have you been the grateful recipient of an act of kindness? I'd love to hear about it. Please share stories and examples in the comment section below.
If you'd like a fresh perspective—someone to help you design the life you want by aligning your vision, priorities, and actions—let's schedule a no-cost, no-pressure Discovery Call today.  Together we'll explore ways you can honor your heart's desires while nurturing the important relationships in your life.
Additional Resources:
Life Architect – Creating Blueprints for Purposeful & Productive Lives
Kathy@OrgCoach.net
www.OrgCoach.net
Follow me on Facebook
Recent Posts