As we prepare to celebrate Valentine's Day next week, here's something that's important for each of us to consider.  Do you love yourself first by practicing extreme self-care?
"If you aren't good at loving yourself, you will have a difficult time
loving anyone, since you'll resent the time and energy you
give another person that you aren't even giving to yourself."
— Barbara De Angelis
My father died on Valentine's Day back in 1981. He was only 47 years old and he had a massive heart attack. Although some of this was due to genetic predisposition, my father frequently ate high-fat, high-cholesterol foods, did not exercise much and lived with high stress in both his personal and work life. In other words, he did not love himself in a way that honored his health needs.
Are You Practicing Extreme Self-Care?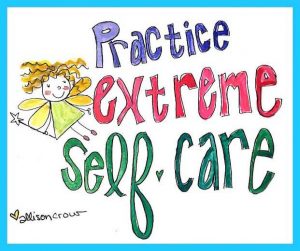 Several years ago I started working out with a personal trainer, scheduled daily cardio exercise, made major changes to my dietary habits, started getting more sleep, scheduled weekly massages, blocked out more free days, and scheduled more vacation time.
Taking care of yourself is not just a good idea. It will also make you a better business owner, service professional, employee, parent, friend, volunteer, and partner. Your employer, business partners, or customers expect that you will do whatever is necessary to be in good physical, mental, spiritual, and social order.
I used to be afraid that taking more time for myself would mean that my business would suffer and I'd take a big financial hit. I can tell you that this has not been my experience. Practicing better self-care has helped me to work more productively. In addition to being financially rewarded, I feel so much better and am having a lot more fun.
Take a moment to think about what you expect from other professionals who interact with you. I'll bet that you'd prefer working with professionals who are rested, alert, healthy, balanced and happy rather than those who are exhausted, sick, overwhelmed, frazzled and grumpy.
Now, look in the mirror and be honest. Do you like what you see? How does your self-care affect your work or your relationship with yourself and others?
Remember that as a parent, you serve as a role model for your children. You are their most important teacher. If you take care of yourself, you teach your children the importance of taking care of themselves. If you sacrifice your health, you teach your children that good health is not a priority.
What's Your Intention?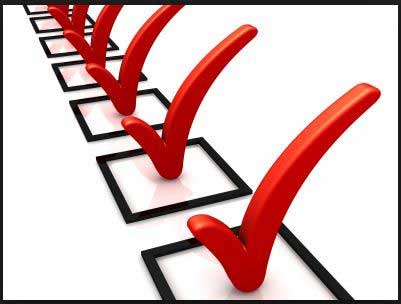 Typically, people set New Year's Resolutions to begin on January 1. By the second or third week of January, they have already "blown it" and have abandoned any attempt to reach their goals. The good news is that you don't have to wait until 2019 to start over or make different choices.
The top three New Year's Resolutions are to (1) save money, (2) lose weight, and (3) get organized. I will use one of these as an example as I go through the tips below to help you honor your intentions, whatever they may be. I invite you to choose some self-care goals as you make your list. I also suggest that you focus on accomplishing no more than three major goals at a time.
Six Tips to Help You Achieve Any Goal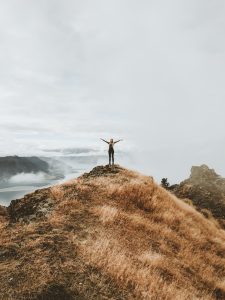 Have written and measurable goals. The more specific, the better. General or unmeasurable goals are not effective. If you don't know what your target is, it's impossible to hit it.

Example: Weigh 140 pounds by May 30, 2018.
Break bigger goals down into smaller ones. A big goal may seem really impossible to achieve, but when you break it down into months, weeks, or even days, it feels much more do-able.

Example: If I weigh 155 pounds and my goal is to weigh 140 pounds by May 30, starting on March 1 and ending May 30 gives me 13 weeks to lose 15 pounds. That's 1.2 pounds a week, or 4300 calories a week that I plan to either reduce from my dietary intake or burn during exercise. That works out to a daily reduction of 615 calories. Specific, measurable and attainable!
Write down what will motivate you to achieve your goal. Why is it important to you? List all the ways you will benefit. When you are feeling weak or discouraged, read what you have written down. Your "why" will help you get and stay on track.

Example: I want to improve my health so I can be more active and energetic. I want to be able to keep up with my kids when we go hiking. I want to live a long and healthy life so I can enjoy grandchildren someday. I want to have the energy to travel the world and enjoy being active in my retirement years. I want to enjoy the way I look and feel.
Expand your knowledge and get prepared. Identify things you can do or have in place that will support you. Identify things that could possibly sabotage your efforts. Make note of your strengths that will help you persevere and your weaknesses that could hurt you. Gather whatever information, knowledge, and resources you will need for achieving your goal.

Example: I will meet with a nutrition coach and get educated about the best foods to nourish my body with for the rest of my life, not just during the time I am losing weight. I will clean out my pantry and refrigerator/freezer to get rid of the foods that are not good choices. I will stock my kitchen with foods that are recommended for me. I will allow myself one "cheat" meal a week so I do not feel deprived. (By beginning on March 1, this gives me time to gain knowledge about food choices and exercise plans that will support me in reaching my goal. It also gives me time to donate foods that are not recommended and to stock my kitchen with good food choices.)
Get support. Connect with an accountability partner, support group or mastermind group. Share your goals with someone else and ask them to hold you accountable by checking in with you to see if you are on target. Be sure you choose someone who can suspend judgment while holding you accountable.

Example: I will keep a daily food log of everything I eat and drink and will share my daily food intake with my nutrition coach. I will do my weekly weigh-ins and share the results with my coach. I will listen with an open mind to my nutrition coach's recommendations for me.
Celebrate success! Determine before you begin what your reward will be for achieving your goals. If you have a really huge project, you may want to plan smaller rewards along the way and a final reward for reaching your ultimate goal.

Example: I will reward my efforts by purchasing a new dress to wear for an upcoming family wedding.
Who Needs to Hear from You?
Most people wish they did a better job of expressing gratitude to people who are important to them, in their personal and their work life.
Think of someone you would like to foster a deeper connection with–a friend, neighbor, relative, co-worker, client, referral partner, or someone who provides a service for you. Do they know how much you appreciate them?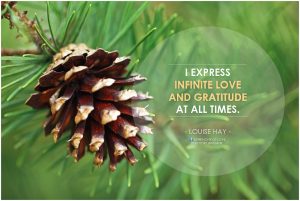 We may assume that we can put off telling someone what they mean to us, but tomorrow is no guarantee for any of us. I was reminded of this on December 6 when my brother had a fatal heart attack at the age of 56, and five days later when a cousin lost her life to brain cancer. I invite you to think of the meaningful and important relationships in your life and take the time NOW to express to them how you feel.
I invite you to send a Valentine card on me. That's right…I'll pay for the card and the postage stamp, and it won't cost you a dime. Even better, you can create your heartfelt Valentine from the comfort of your home or office. Create your card, add your own photos, and get it in the mail right now without having to go to the card shop or post office. Just click here to get started.
In closing, I encourage you to practice extreme self-care and love yourself first. You're worth it!
If you'd like a fresh perspective—someone to help you design the life you want by aligning your vision, priorities, and actions—let's schedule a no-cost, no-pressure Discovery Call today.  Together we'll explore ways you can honor your heart's desires while practicing extreme self-care and loving yourself first.
What's the next action you will take?
Additional resources:
Life Architect – Creating Blueprints for Purposeful & Productive Lives
Kathy@OrgCoach.net
www.OrgCoach.net
Follow me on Facebook
Recent Posts