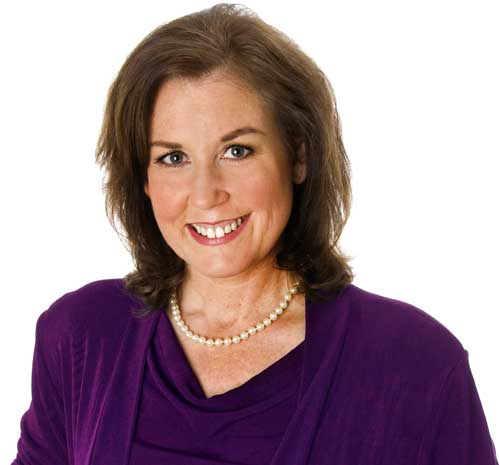 Music has been a big part of my life. Although I have not sung professionally for years, I still enjoy singing. Some clients have asked if they could hear some of my music, so I've provided links to some recordings below.
The classical selection was recorded on my own tape deck in 1984 (yes, very old technology!) when I created an audition tape for a competition. The sound quality is not great, but it's what I have.
In 1984 I was cast as Valancienne in the Ann Arbor Comic Opera Guild's production of The Merry Widow, by Franz Lehár. The famous duet from Act 2, Love in My Heart, finds Valencienne doing her best to end her adulterous relationship with De Rosillon (played by tenor Rick Fracker). I had no idea that this was videotaped until 2013, when The Comic Opera Guild posted it on YouTube to celebrate their 40th anniversary. I was in my mid-20s when I played this role. Scroll down to watch it.
I also include some Christmas music — some recorded years ago on my Karaoke machine, and some performed in a live Christmas concert in Bay City, Michigan in the early 1980s with my dear friend–international concert pianist, composer and director–Kevin Cole. I'm the soprano in the quartets. Again, the quality of the recording is not professional, but the music makes me happy!
In 2011 my husband and I celebrated our 30th wedding anniversary. As a gift to him, I recorded the song I sang to him at our wedding reception: I'll Never Say Goodbye (theme song from The Promise). I also published a book that year, The Music of Your Heart, and recorded a song – Listen to Your Heart – that accompanies my book and conveys the core message.
Harmoniously yours,


Classical
Pieta, Signore
Love in My Heart — video of duet from The Merry Widow (1984, Comic Opera Guild of Ann Arbor)
Popular
The Rose
The Way We Were
You've Got a Friend
Send in the Clowns
I'll Never Say Goodbye — gift to my husband on our 30th wedding anniversary
Listen to Your Heart — included with my book, The Music of Your Heart
Christmas
Do You Hear What I Hear?
Have Yourself A Merry Little Christmas
Rudolph the Red-Nosed Reindeer
Santa Claus is Coming to Town
White Christmas
Silent Night
Chestnuts Roasting on an Open Fire
Away in a Manger
Halleluia Chorus (The Messiah)
Carol of the Bells
We Wish You a Merry Christmas
One of the fun things I've done over the last three decades is singing the National Anthem at professional sports events.