We've all heard horror stories about how fraud can be committed with a name, address, Social Security number, medical insurance ID number, and some credit information. An attorney recently reported that within a week of having her wallet stolen, the thieves had done the following in her name:
Ordered an expensive monthly cell phone package

Applied for a VISA credit card

Had a credit line approved to buy a Gateway computer


Received a PIN number from the Department of Motor Vehicles to change her driving record information online

.
Simple steps to prevent this from happening to you…
Photocopy both sides of the contents of your wallet and keep these copies in a safe place where you can find them if your wallet is stolen. By doing so, you will know what you had in your wallet, and you will have vital information at your fingertips, such as account numbers and phone numbers to call to cancel credit cards.
Cancel your credit cards immediately. In addition to having this information on the photocopies in a safe place, you may also consider keeping these numbers to call (to cancel your credit cards) on your phone or something you always have with you. 
File a police report immediately in the jurisdiction where it was stolen. This proves to credit providers that you were diligent, and is a first step toward an investigation.
Next time you order checks, have only your initials and last name placed on the checks.  If someone takes your check book, they will not know if you sign your checks with your initials and last name or your full first name and last name.  Only your bank knows how you sign your checks.
If

 you write a check to pay your credit card bill, only write the last 4 digits of your credit card number in the Memo section on the check.  The credit card company knows the rest of the number.
Have your work phone number printed on your checks instead of your home number.  Use a PO box instead of your home address.  NEVER have your Social Security number printed on your checks.
Call the three national credit reporting organizations and the Social Security Administration immediately to place a fraud alert on your name and SS#. My husband had his credit card number stolen several years ago (he still had the card) and someone tried to order a Western Union wire for $960 with his credit card number. Because Western Union has caller ID, and the phone number of the person making the call to wire funds did not match our home number, Western Union called to verify that he had requested the wire fund charge to his credit card. We told them that he had not placed this order, and they suggested that he immediately put a fraud alert on his credit reports, because someone was impersonating him and had his credit card number. 
The , means that any company checking your credit knows your information was stolen and they have to contact you by phone to authorize new credit. Here are the numbers to call to report a fraud alert:
Here is another website with some great information: Internet Safety & Security Guide

Since this has happened to me and my husband, I want to do all I can to pass the word about how to prevent it. The police did not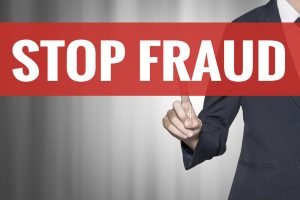 investigate this because the funds were (thankfully) never transferred. I contacted the local police department in the California city where this fraudulent behavior took place, and I contacted the FBI (three federal laws were violated — impersonation, wire fund fraud, credit card fraud). Both agencies essentially told me that they were too busy to pursue this, even though I had the phone number of the person who requested the Western Union wire fund transfer with my husband's identity and credit card number.
Although we could not hold the individuals accountable who were involved in this fraudulent behavior, we were able to stop them from getting what they wanted. The only way we can fight this is to be prepared and protect ourselves!
Here are some ways in which criminals can steal your identity and purchase things in your name: 
Checkbook

: With this and your driver's license, a thief can pass dozens of checks in your name. 

Pay Stubs: Valuable information about you is included here. Be sure you shred these if you toss them.
Credit card: With this in hand, a thief can go on a shopping spree and open a new account in your name. 
ATM card: This can be duplicated or used to clean out your bank account. 
Cell phone: Personal information stored here needs to be password protected. 
Business cards: These can be used to impersonate you. 
Driver's License: Criminals can apply for a duplicate license using their own photo. 
Social security card: A thief can get a lot more information about you with this number. Be sure you don't print your Social Security number on any cards or checks. Do not carry this card with you.  If your wallet is stolen, they have your number.  Never give out your Social Security number without first asking, "What happens if I don't give it?" Some places will issue another number if they do not have your SS#.
Health insurance card: Does this contain your social security number? 
Incoming mail: Be alert to bills and credit cards that don't arrive on schedule or that appear to have been opened. Some credit card companies send "blank checks" to be used the charge items or transfer a balance over. A thief can steal this from your mailbox and write a check in your name. Purchase a lock box for incoming mail and deposit your outgoing mail in a secured mailbox.
Over the phone or Internet: Be selective about who you give confidential information to.  NEVER send off for a free credit report over the Internet.  If someone suggests that your membership is about to be shut down because your information needs to be updated, beware.  

Calls from the IRS

:  The Internal Revenue Service will never call you. They will only contact you by mail. Hang up immediately with anyone who says they are with the IRS.

Credit card offers through the mail: These can be stolen out of your mailbox. Opt out of pre-approved credit card offers by calling

 888 5OPT-OUT (888-567-8688),

 a service supported by all credit agencies.  Be sure you shred these offers when you throw them away, as well as those blank "courtesy" checks. 
Free offers in the mall:  They ask for WAY too much credit information to qualify you.
Send your kids off to college with this information.  Their mistakes can cost YOU dearly!
---
*INTERNET FRAUD: Please note that this is a rapidly-growing means for people to gain valuable confidential information about you. I recently got an e-mail that looked legitimate–including the financial institution's logo. The message requested information such as my name, address, phone number, birth date, credit card number and expiration date, mother's maiden name, and more. The clues that tipped me off about this being a fraudulent request:
The return email address was not one that this financial institution used.

The Web address started with "http://" rather than "https://" (the S means that it is a secure connection for transmitting confidential information). 
If there is ever ANY question about the legitimacy of an online request for personal information, do not provide it over the Internet. Call the company and confirm that it is a legitimate request for such information. NEVER send confidential information over an unsecured line…including sending it in the body of an e-mail message.
---
TIPS TO PREVENT FRAUD
If stolen items include anything with your Social Security number on it, contact the Social Security Administration (800-269-0271,

 oig.hotline@ssa.gov)

 to report that the number may have been used fraudulently.

Call the Department of Motor Vehicles to find out if a duplicate license has been issued in your name.

Close every phony account opened in your name, and ask for copies of the original credit applications for your files. This may contain information that will help police track down the thief.

If your existing accounts have been accessed by the thief, close them, too. After every phone call, send the creditor a certified letter to reiterate your conversation with them and document your requests.

File a complaint with the Federal Trade Commission at 

www.consumer.gov/idtheft. 

Keep detailed records, including a log of your phone calls and copies of all documents. Save this information indefinitely. Check out their resource center at 

www.idtheftcenter.com 

or call 800-400-5530. 




---
OTHER RESOURCES 
Life Architect – Creating Blueprints for Purposeful & Productive Lives
Kathy@OrgCoach.net
www.OrgCoach.net
Follow me on Facebook
Recent Posts