"Death is a game-changer. When we're brave enough to face our own mortality, or when we're thrown into the grief process after the loss of a loved one, we're initiated into a special club. In this club, we're awakened to what really matters because so much of life seems pointless without the person or pet we've lost."

-Cheryl Richardson
Waking Up In Winter: In Search of What Really Matters at Midlife
Last week while vacationing in Mexico, my cell phone rang at 2:40 AM. It was my sister, calling to tell me that our brother, Phil, had a heart attack and had just checked himself into the Emergency Room. Just after arriving, he collapsed.
My physician husband called Harborview Medical Center in Seattle from Mexico and spoke with someone in the ER. Based on what he learned, he told me he didn't think my brother would survive. Over the next several hours, Phil's heart stopped about a dozen times and they shocked it to get it restarted. They did emergency surgery. They transfused him with 90 units of blood. They put him on life support. The medical professionals did everything they could, but they were unable to save him. He died last week at the age of 56, surrounded by several members of his loving church family and our daughter.
My husband and I decided to stay in Mexico until the end of our scheduled vacation. As we walked along the beach, lulled by the peaceful sound of crashing waves, I recalled many conversations I'd had with Phil…some about death. My brother was a man of deep faith. He experienced many challenges in his life, and he told me on several occasions that he looked forward to the day when he would go to Heaven.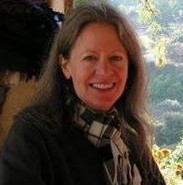 Having just returned to Seattle from Puerto Vallarta, I received another phone call yesterday—this time with news that cousin Linda had passed away. She was diagnosed with brain cancer a year ago, so we knew the end of her earthly life was drawing near. Even though I knew the call would come, it was still hard to hear that she was gone. Another beautiful soul called to Heaven.
Death has powerful lessons to teach us about life. I'd like to share with you three lessons I've learned.
Death helps us gain perspective on what's really important.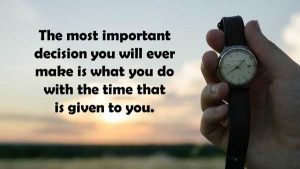 When we face mortality, it helps us get our priorities straight. It begs the questions, "Am I doing what I want to do with my life? If I died tomorrow, would I have any regrets about the choices I've made?"
Although my husband offered to cut our vacation short and get us back to Seattle right away, I told him I wanted to stay in Mexico. Going home would not bring my brother back to life, and being away from home enabled me to experience a fresh perspective I would not have had in my home environment. I appreciated having the time to deeply reflect.
Our lives are shaped by the day-to-day actions we take. We can live in auto-pilot, or we can live more on purpose and with purpose.
I choose my life to be a true expression of what makes my heart sing. To honor this, I need to stay awake and aware rather than living my life set on auto-pilot.
Practice extreme self-care. You're worth it!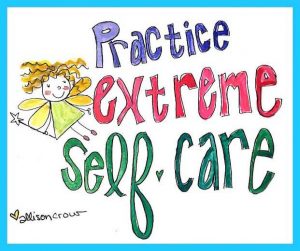 When you got your first car, you were probably aware that you could replace it later. If someone had told you that this was the only car you'd ever have, you would most likely have taken better care of it than you did.
Unlike a car, we only get one body. We cannot expect to abuse a car—or our bodies—and enjoy a long and productive life.
This year marked the 36th anniversary of my father's death, after he suffered a fatal heart attack at the age of 47. I attribute much of Dad's heart disease to the high stress he was under, as well his unwillingness to incorporate a healthy diet and regular exercise into his life. Dad's untimely death taught me the importance of practicing extreme self-care. Although my brother may have had a genetic predisposition to his heart disease, he did very little preventive self-care to address his health challenges. He followed in my father's footsteps with unhealthy lifestyle choices.
Even if you have "bad genes," there is so much you can do to care for yourself by nourishing your body with a healthy diet and regular exercise, and nourishing your mind and spirit by living your life on purpose and with purpose.
I just learned today that nine months ago, a friend's 32-year-old daughter had a tubal pregnancy and died during surgery. Although her death was a terrible loss, she did the greatest good for the most people by being an organ donor—something she was able to do because she had practiced extreme self-care and her organs were in excellent condition to gift to others. I encourage you let your family members know your wishes about organ donation, and also to register as an organ donor so you can continue to bless other people's lives long after you leave this earth. It's easy to become a designated organ donor when you apply for or renew your driver's license.
Although many of my brother's organs were not in good condition, we were able to donate his corneas. Phil would have been happy to know that he was able to provide improved sight for someone else.
Listen to your body! It's talking to you.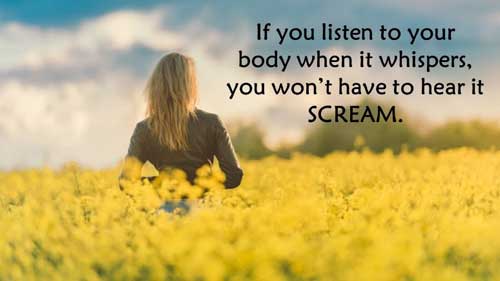 My brother started having chest pain at 5 PM while he was having dinner with a friend. His friend encouraged him to seek medical help. He refused. He went home, and the pain got worse. He called his pastor, who encouraged him to call 9-1-1. He refused. The pastor came over to his home at 10 PM and continued to encourage him to go to the hospital as the chest pain got worse.
Finally, before midnight my brother agreed to let his pastor drive him to the Emergency Room. Just after he walked into the ER to check in, he collapsed on the floor of the waiting area. He never regained consciousness.
Phil ignored many warning signs for about seven hours. That critical time most likely cost him his life. With today's advanced medicine, there's so much that can be done with early medical intervention. Each minute counts.
For years, my brother was under the care of an excellent primary care physician, Dr. John Sheffield. On the day Phil died, Dr. Sheffield said, "There was always an intention to get things under control, but we never got there." They created a plan together to manage his diabetes and high blood pressure with a healthier diet, exercise, and medications, but compliance was always an issue. Phil had very little discipline when it came to following the plan.
One of our best friends from college had a cardiac arrest the end of September. Matt had run a marathon the day before and was in excellent health. I believe he is alive today for three reasons:
Matt has practiced excellent self-care for years, and his cardiologist said his good health is what enabled him to recover.
His wife performed CPR right after his heart stopped, while their daughter called 9-1-1. He was immediately transported to the hospital, where he received life-saving medical intervention.
Matt is part of a faith community and has a large network of friends who have all been praying for him and supporting him on his journey back to health. He has had a miraculous recovery.
So, the third lesson is this: listen and respond without delay when your body talks to you, and follow the plan offered by trusted healthcare professionals who are doing their best to help.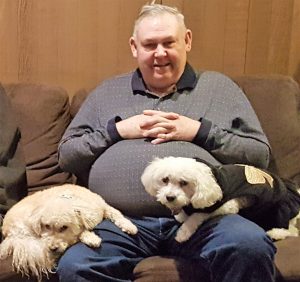 Pictured here is my brother, Phil Wells, taken on November 11.  This was the last time we saw him. He's finally free of the many challenges that he struggled with throughout his life. Phil looked forward to the day when he could go to Heaven, and that day came on December 6.
God received two amazing and precious souls into Heaven over this past week—Phil and Linda– and I am at peace with what is.
Points to ponder:
Are you doing what you feel called to do with your life? If you knew you were going to die tomorrow, would you have any regrets about how you've lived your life up to this point?
Are you living on auto-pilot, or are you making conscious choices that shape the day-to-day actions you take?
What will you do–starting today–that will support you in practicing extreme self-care with diet, exercise, stress reduction, safety, mental health, spiritual renewal, or something else?
What is your body, mind, or medical provider telling you that you are pretending not to know? What will you do–starting today–that will support your health and well-being?
If your life isn't what you want it to be, let me help you. Let's schedule a no-cost Discovery Call today to explore what's next for you.
Check out these additional resources:
Life Architect – Creating Blueprints for Purposeful & Productive Lives
Kathy@OrgCoach.net
www.OrgCoach.net
Follow me on Facebook
Recent Posts