The first full week of March is National Procrastination Week. In honor of that, I am publishing a daily blog with tips about how to deal with procrastination for each day this week.  Here's the final blog in the series…
Solopreneurs and small business owners are unique in that they don't have to answer to anyone for their time. This gives you plenty of freedom and allows you to live your life on your own schedule. If you want to take a day off in the middle of the week, you can. If you want to spend a few hours shopping or take a half a day so you can take your child to the dentist, you don't have to ask anyone's permission. You can simply go.
While this type of work freedom is exciting and enjoyable, it has a down side, too. It can be easier to procrastinate because no one's looking over your shoulder, making sure you're still on track with your projects.
If you're prone to procrastination and you work as a solopreneur, you may need an accountability partner. By working together, you can keep each other focused and productive. Plus, an accountability partner will understand what it's like to run a business so you also have a business advisor you can turn to. But you shouldn't just pick just anyone to be your accountability partner. There are certain things you want in a partner that you should keep in mind.
Work with someone you like.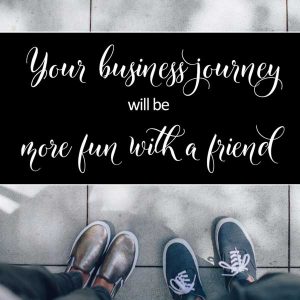 If you don't like the other person, you're not likely to make your partnership last very long. You need someone that you could be friends with. Maybe you're both work-at-home mothers. Maybe you're both committed to leveling up your businesses in the next year. Maybe you both have the same wacky sense of humor or the same taste in fabulous shoes. It doesn't matter what bonds you. It just matters that you enjoy hanging out with your accountability partner.
Pick someone positive.
Your attitude affects every area of your life, including your business. If you choose accountability partner that always focuses on the negative, your own attitude will become negative, too. As a result, you'll embrace a mindset that will prevent you from reaching the success you want.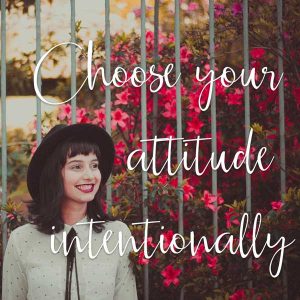 When you've finished a conversation with one of your accountability partners, you should feel uplifted and encouraged. Obviously, not everyone can be positive all the time. But if you notice that more than 20% of your conversations are negative, then it's time to look for a new partner.
Choose someone you trust.
A big part of being accountability partners is sharing your hopes and dreams. That's why you want to find someone that you trust and that believes in you. You don't want to discover that your accountability partner has been talking about your business behind your back.
That being said, your accountability partner should not be someone you are intimately close to, like a spouse. Your partner needs to be someone who will call you on things (hold you accountable) if you are not keeping your commitments to yourself, without being judgmental or punitive in their approach. If your partner cannot suspend judgment, get a different partner. When someone is judging you, your focus will be on getting angry with them for judging you, rather than on looking inward and deepening the learning about what's stopping you from keeping your commitments to yourself.
Keep in mind that a partnership goes both ways. While you want to find someone that will support you, you also need to choose a partner that you believe in and are willing to support, even in the tough stuff.
Structure the Process.
I propose four components to your support structure:
A daily check-in via e-mail with your accountability partner Monday-Friday, as well as at least one phone conversation weekly.
Share your intentions and SMART (specific, measurable, attainable, relevant, time-bound) goals for the next 90 days in the areas of happiness, health and wealth with your accountability partner so he/she can better support you.
Share with your partner at least one thing you are grateful for every day. Even if you had a bad day, you can always find something to be grateful for. Keeping your focus on gratitude is very powerful!
An accountability process is simply sharing with your accountability partner your intentions or goals and then regularly reporting your results, regardless of whether you've been successful at achieving them.
Builds some balance into your life by sharing intentions for three areas of your life, in the areas of happiness, health, and wealth.  The reason for this?  Why strive for creating wealth if you forfeit happiness and health in the process? You determine what defines these three areas for yourself.
Getting Started
I suggest that you have an initial conversation to discuss how you want to structure your relationship and to provide whatever personal and professional information you choose to share with each other.
You may consider scheduling a call once a week or once a month to talk about what is working, what is not, and how you can support each other. Decide what will best support your partnership. If one of you does not receive an e-mail, be sure that you check in and let your partner know that you missed receiving it.
This process will only work if you are consistent and if you keep it short and simple so it does not take over your life. If your partner is not consistently participating in this accountability process, get a new partner.
Even if your accountability partner is away on vacation or unable to read what you sent, the power is in writing down and sending your intentions. This is true for a couple reasons: (1) Doing this facilitates you declaring your goals before the start of the day so you are clear about what to do. (2) By telling someone else your intentions and then reporting whether or not you did what you said you'd do, you are much more likely to follow through.
This process only works if you are 100% honest with yourself and you don't weasel out on your commitments by making excuses about why you did not do something. It's also important that you send accurate reports to your accountability partner. You only cheat yourself when you are not 100% honest in your reporting.
Once a week, schedule a phone conversation to check in with each other and share observations, celebrate wins, and fine-tune the process.
Learn how to defeat procrastination and get things done when you download your free Dealing with Procrastination workbook here.
Did you like this article, Beat Procrastination by Finding an Accountability Partner? How might an accountability partner help you advance some intentions in your life? Please comment below.
---
<< 10 Tips to Help You Overcome Procrastination
Improve Your Management Skills with Effective Delegation >>
Life Architect – Creating Blueprints for Purposeful & Productive Lives
Kathy@OrgCoach.net
www.OrgCoach.net
Follow me on Facebook
Recent Posts