If you're like me, you've felt the weight of recent events that have dominated the news — including hurricanes, earthquakes, wildfires, and mass shootings.
When tragedy strikes, we all try to make sense of it in our own way. We wonder what we can do to prevent something from happening again. As I've taken it all in and tried to make sense of it, I've found it helpful to remember why I was put here on this earth.
I'm in the business of raising consciousness and helping others live purposeful and productive lives.
The massacre that took place in Las Vegas is reflective of a level of consciousness that has the potential to destroy humanity, and I'm doing my part to change that.
Although there are situations we cannot control, there are many parts of our lives that we can control. Below you'll find a helpful list of ways to invest positive energy and focus on the things that you DO have control over...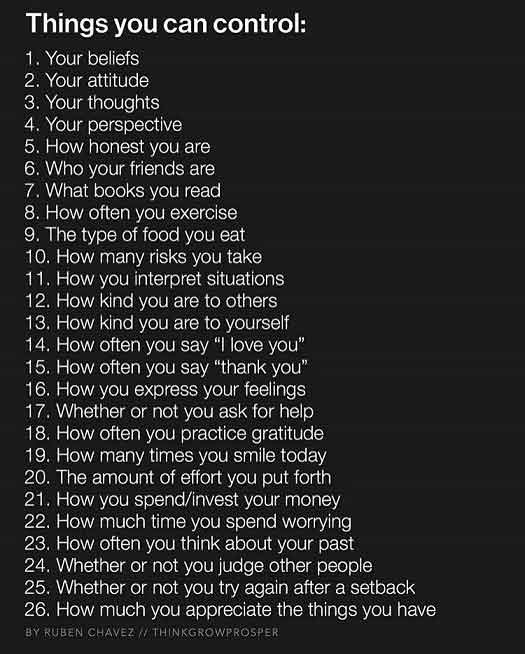 Jack Canfield has been my mentor over the last decade. A week ago I attended his One Day to Greatness workshop, which served as a great reminder of the many wonderful lessons I've learned from him and his best-selling book, The Success Principles: How to Get from Where You Are to Where You Want to Be.
Attending Jack's workshop and reading the ideas on the list above prompted me to make some immediate shifts in my own life.
The first four things on the list – beliefs, attitude, thoughts, and perspective – are all things that had recently been influenced by how much news I was exposing myself to daily through TV, the radio, the Internet, and social media. As someone who takes 100% responsibility for my own life, I've chosen to limit the amount of time I allow my brain to be bombarded with the same negative and tragic news. Whatever we focus on, we get more of. What we give energy and attention to will expand.  Therefore, I made a decision to limit my "news" time so I can be informed, but not overwhelmed by it all.
I've also made a conscious choice about productive ways to nurture my beliefs, attitude, thoughts, and perspective, so I can bring my core values of peace, compassion, and harmony back to the center of my consciousness. Recognizing that I do have control over these things has shifted me to take inspired action.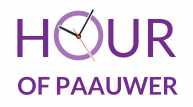 My commitment is to begin each day with an Hour of Paauwer, which consists of the following activities:
20 minutes of meditation and visualization (including reading my affirmations)
20 minutes of exercise
20 minutes doing something to expand my mind, such as reading a personal development book, watching a TED talk, or listening to a podcast or book on tape.
I started this daily practice just one week ago, and I am already experiencing significant positive shifts in my life.
What habits will you begin that will help you enjoy living a purposeful and productive life?
Organizing your space may seem trivial in light of all the tragedy around us, but I assure you that taking control of your environment is a very empowering and therapeutic way for you to manage the parts of your life that are within your control … and I stand ready to help!
I've put together a few Paper Tiger Productivity Packages — a simple way to organizing your office or home, so you can find anything you file or store in seconds. I helped Jack Canfield with this same process several years ago.
If your life is spinning out of control and you don't know how to slow it down enough to sort things out, let's schedule a complimentary and confidential Discovery Call. We'll spend 30 minutes on the phone (or Skype if you are outside the USA) looking together at your vision for the future. We'll uncover the challenges that sabotage your success, and we'll discuss the next steps you can take to create your blueprint for a purposeful and productive life.
What's one action you will take to support you in living a more purposeful and productive life? Please comment below.
If you'd like help gaining clarity about your life purpose, stay tuned for next week's blog post, How I Discovered My Purpose.
Life Architect – Creating Blueprints for Purposeful & Productive Lives
Kathy@OrgCoach.net
www.OrgCoach.net
Follow me on Facebook