June is National Rebuild Your Life Month…a great time to pay attention to something you've probably ignored.
Although none of us likes to think about it, we are all mortal. Regardless of  age, we all need to be prepared for when the time comes that we die or if disaster strikes. Do you have your affairs in order?
Ignoring what I share below can create a lot of stress, turmoil and angst for surviving loved ones who are left to deal with the fallout of managing someone else's affairs.
If you have ever suffered the loss of a parent or close relative, or if you've ever been suddenly thrust into a care-giving role because of an acute illness or accident, you know the emotional roller-coaster that accompanies such life events. You may also know the additional grief and havoc this can create when you are saddled with handling a loved one's affairs if they are not documented, organized and easily accessible. (Storing it in your head does not count.)
Much of this preparation work can also be helpful if disaster strikes and destroys your home, including all of your important documentation. Imagine the angst you would experience if an earthquake, tornado, hurricane, fire or flood destroyed all of your records and basic identification! Compiling the documentation recommended below will save you time and heartache if you ever need this information at your fingertips.
Below you'll find a list of documents my husband and I have created and organized–documents that contain information we want to be easily accessible to each other and to our loved ones. When we were putting together our Personal Operations Manual, we also realized that both of us had things in our heads that were not written down anywhere, that would be helpful to the other if something happened.
For example, I handle most of the household repair and maintenance tasks. My husband did not know who I've called over the years for most tasks. My husband has handled most of the investment activities, so I did not know any details about some of our investment accounts. Now that everything is documented in our Personal Operations Manual, either of us (or a designated family member) can step in and handle things, if needed.
There are three parts to our Personal Operations Manual (POM):
Directives and instructions that help our family to be clear about our wishes
Our financial/retirement plan
A master list of every account, financial asset and obligation we have, as well as contact information for vendors and professionals we use
Keep reading to see my checklist of things to help you create such documentation for yourself and your loved ones. If you have a living spouse, parents, siblings, or adult children, I suggest that you encourage them to prepare similar documents that will make it much easier for you or others in your family to manage their affairs when the time comes.  Please forward this blog to them.
I encourage you to either bookmark this blog or print it out and then carve out time to DO IT!  It will take most people a significant amount of time to complete everything recommended here. Creating your POM will save a lot of time and heartache down the road.
Once you've created your POM, put a reminder on your calendar to do an annual update so it stays current. If you do this yearly, it won't take much time to do the updates.
Keep your POM in a safe and secure place—a fireproof box or safe deposit box–so it is only accessible to those who are supposed to see it, and so it cannot be easily destroyed if disaster strikes.  Never leave this kind of sensitive information where the wrong people could get their hands on it.
Let's review the three areas of planning and organization that may need your attention…to be included in your Personal Operations Manual.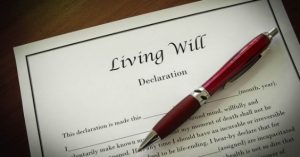 Directives & Instructions:
Who will take over if you are incapacitated, and how will they know your wishes? You need to put essential documents in place to manage finances and healthcare. Without these directives in place, others could make decisions for you.
Updated Will and Trust: If you are not familiar with trusts, here's a good article about how a trust can benefit you. Once you die, a will and a trust will ensure the smoothest transfer of ownership of your assets to the surviving individual(s) you choose. If you have dependents (children or pets), a trust can also help care for them if you are unable to, and can name who has agreed become their guardian.
Advance Directive: This is a written statement of your wishes regarding medical treatment–often including a living will–made to ensure your wishes are carried out should you be unable to communicate your wishes to a healthcare provider.
Durable Power of Attorney for Health Care: This is a document in which you designate someone to be your representative (agent) in the event you are unable to make or communicate decisions about all aspects of your health care. In addition to having such a document, it's important that you tell this person what you want so they can articulate your wishes when you cannot.
Financial Power of Attorney (POA): If you were to become incapacitated, this enables someone you trust to step in and pay your bills and make decisions on your behalf. The moment you die, this legal document becomes void.  This document needs to be created and notarized when you have good cognitive function. My mother named my sister and I POA when she still had reasonable cognitive function. When dementia took over, we were able to step in and manage her affairs.  Without the POA, we would not have had the legal authority to do some things for her.
Bank accounts set up to be Payable on Death. When you die, someone will need to step in to pay bills and outstanding debts.  The way to guarantee your family has quick, easy access to your bank accounts is to make sure each account has a payable-on-death provision that transfers the account after you die to the person you designate. That person will need to present a copy of your death certificate and proof of identification to the banking institution. Then they can step in and pay all bills.  (Remember that the POA becomes void upon death.)
Wishes Upon Death:  When we prepare for our own death in advance, we are able to relieve the decision-making burden on those whom we love. If you have strong feelings about what you want to happen after you die, make your wishes known. Tell those who need to know the location of your important documents, as well as how to access keys to a safe deposit box or home safe. Make your wishes known about funeral arrangements, organ donation, and burial or cremation. Click here for an excellent checklist of things to consider as you plan.
Financial / Retirement Plan:
Seek professional advice to help you plan now so you don't outlive your savings. A good estate planning attorney or certified financial planner can help you create or update a plan. It's important that you select the right investments that will align with your lifestyle and charitable giving goals in a way that will maximize your retirement savings.
Understand what you are paying in fees. Investment fees can really add up over time and can impact the growth of your savings.  Some advisors charge a flat fee for their professional service/advice, no matter what you invest in. Others are compensated by receiving a percentage-based fee.  Occasionally, you may encounter an advisor who will encourage you to invest in funds that pay them the greatest commission, not necessarily based on what's best for you.  It's your responsibility to carefully select a trusted advisor and understand how they get paid and exactly what their services will cost you.
Do your best to prepare for the unexpected. Part of a good financial plan is to prepare as well as you can for unexpected shifts in your life. For example, what if you or a family member were to suddenly become disabled and needed round-the-clock caregiving? What if the primary breadwinner dies? Consider life insurance, which can provide financial security for loved ones, free of federal taxes.
Make saving for retirement a top priority. Learn how to optimize opportunities and save more. Start saving for retirement as young as you can, and you will enjoy the benefit of compounded interest. A little bit can grow to be a lot over time.  Just as you need to plan effectively for today's priorities (including things like tuition or caretaking expenses), it's vital that you consider your needs once you retire. Too many people cannot retire when they want to because they did not plan ahead.

NOW is the time to start…no matter how young you are. Here are 12 creative ways to save money, provided by Jason Schneider:

The Nickel Builder: Begin by saving 5 cents on the first day, and increase the amount you set aside by a nickel each day: a dime, then 15 cents, and so on for a year. The most you'll out aside is $18.25 on day 365. By then it will have grown to $3,339.75.
The Lincoln Logger: Set aside every $5 bill you receive as change in an envelope stashed away at home.
The College Rewind: Try to spend exactly like you did in college for one week every three months. Don't buy anything you couldn't afford then, and don't use credit cards. Seek out free entertainment; eat Ramen noodles and simple salads. Put away the money you save.
The Perpetual Payoff: After paying off a car loan, credit card debt or a lingering student loan, don't stop. Continue making those monthly payments — but put the money into a savings account instead. You'll build a nest egg without having to change your lifestyle.
The Bank Hideaway: Directly deposit part of your paycheck into a savings account — but not just at any bank or credit union. Make sure it's one that you normally don't use and for which you don't have an ATM card, so that pulling money out won't be so easy.
The Bonus Diversion: Direct any bonus or bump in pay you get at work directly into a savings account. Because you never had it to spend anyway, you won't miss it. Similarly, investors can transfer quarterly stock dividends into a savings account, growing savings painlessly.
The Double Deal: Devote a day or two to negotiating better deals on all your recurring expenses, such as cable TV, phone service, gym membership and car insurance. Keep track of how much you reduce expenses, then move that amount each month into your savings account.
The Change Keepers: Bank of America's Keep the Change program will round up a customer's debit-card purchases to the nearest dollar and transfer this extra change into savings. So a $3.50 cup of coffee is rounded up to $4, and the extra 50 cents is directed into savings.
The Savings Shuffle: Some banks and credit unions allow you to open multiple accounts, giving each a name for a specific goal, such as a cruise or kitchen remodel. You set them up so that money from your paycheck or checking account is automatically deposited into these sub-accounts.
The Coupon Coup: Each time you use coupons, put the amount you save in the bank. Don't like using coupons? You can do the same thing if you belong to a supermarket's loyalty program. When you get a tally at the register of how much you saved, set aside that amount for savings.
The Coin Competition: Create a contest among friends or family members on who can save the most money in coins over a period of time. When done, put the money into savings. As an incentive for family members, combine all the savings for a year and use the money for a family outing or vacation.
The Money Transfer: Tech-savvy savers can boost savings with Acorns, an app that connects to your debit and credit cards. When you make purchases, Acorns rounds the price up to the nearest dollar and invests the extra change in a portfolio of stocks and bonds — for a $1 monthly fee.
Master List of Assets and Obligations: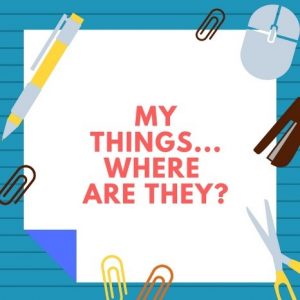 Include in your Personal Operations Manual (POM) a compilation of critical information. Provide a master list to the appropriate individual(s)–a list that outlines what is included in the POM.  Let them know how to access your POM–where  it is locked away, as well as instructions for gaining access to it.  Store it in a safe deposit box, a fireproof box or safe, or an encrypted secure electronic file.  The sensitive details are only to be included in the POM.
Here are some things for you to consider including.
Safe Deposit Box: Provide the name and address of the bank where the safe deposit box is located, and who in the family has been entrusted to keep a key or knows where it is stashed.
Safe or Fireproof Box: Provide instructions for how to access these locked containers if you have them in your home or office. Access is usually by combination, key, or both.
Bank or credit union — all checking and savings accounts: include institution name, phone number, address, your account number, and your online username and password to access each account.  (Each account can be set up so it is payable-on-death—see above.)
Online bill pay: Do you have an online bill pay account set up? If so, provide the web address, username and password for logging into your account.
Credit cards or lines of credit: include bank name, phone number, address, your account number, online username and password to access each account. If you open or close an account, be sure to update your POM.
Investment accounts, pension, 401(k), IRA, annuities, stock certificates & bonds: include name of institution, phone number, address, your account number, online username and password to access each account. If you have stock certificates or treasury bonds, be sure you indicate where these physical paper items are stored.
Other income: do you receive any royalties or other kinds of income?
Property owned: homes, cars, timeshare or vacation property ownership, boat, RV, or any other real property. Be sure you include where the titles or deeds can be found if you own the property.
Pets: include contact information about who grooms them, who provides their medical care, and who will care for them if you are unable to.
Dependents: if you are responsible for partial or full care of children or seniors, include information such as school or daycare information, or anything else others would need so they could step in and take over these responsibilities. For each child include their pediatrician's, dentist's and any specialist's  names, addresses and phone numbers, any known allergies, regular  medications, health insurance  information (policy number, phone numbers, required hospital) and a copy of their birth certificate.
Rental property: If you have rental agreements for any property or equipment, include information about where you keep the paperwork or what property management company you use.
Storage unit or locker: if you store anything in offsite storage, be sure to include the name of the storage company, address, contact information, monthly storage fee rental agreement (including payment terms), and the combination or where the key is located.
Insurance policies: Include the name of the insurance company, agent, phone number, address, your account number, online username and password to access each account.  For each policy you own, indicate where the actual paper policies can be found.

Life insurance
Disability insurance
Long-term care insurance
Accidental death insurance
Medical and dental insurance
Mortgage insurance
Homeowner or renter insurance
Special insurance (earthquake, flood, specific items like art or a wedding ring, etc.)
Car or motorcycle insurance
Recreational vehicle insurance (boat, etc.)
Business insurance
Umbrella policies

Business ownership or interest: If you own a business or have a partnership, be sure that someone knows your wishes for successorship. Provide important contact information so surviving family members know how to reach key people in your company. Include passwords that only you know.
Memberships & subscriptions: If you have any memberships or subscriptions with monthly or annual dues, list those and include contact information so someone can cancel or transfer the membership or subscription.
Frequent Flyer programs: If you typically have free miles accrued, family could use the free miles to get free tickets. Include your user ID/password and website.
Hotel Loyalty programs: If you typically earn free nights in a hotel loyalty program, include your user ID/password and website so credit can be redeemed by others.
Loans: mortgage, car, business, etc. Be sure to include information about any personal loans from individuals.
List of monthly expenses: Include company name, account #, phone, web address:

Utilities – electricity, gas, water
Cable/Direct TV
Cell phone or landline
Sewer, garbage
House cleaner
Yard maintenance
Pest control
Insurance – medical, dental, car, home, etc.
Other?

Service Providers: Include company name, contact name, account #, phone, web address:

Electrician
Plumber
Garage door repair and maintenance
Pool or spa service
Window cleaner
Carpet cleaner
Handyman
General contractor
Architect
Realtor
Car repair
Appliance repair
Dry cleaner
Food or water delivery
Other?

Websites, email accounts, social media accounts: How can someone access your online accounts to either shut them down or access them on your behalf by logging in? Be sure you share username and password information for these accounts.
Master passwords list: In today's world, much is done on the Internet, making it helpful to keep track of all user names and passwords.
Special instructions: If you have something that requires some instruction in order for someone to use or access it, be sure you provide clear instructions. For example, I have a system that enables anyone to find anything I've filed or stored in just a few seconds. Access requires having a web address, user name and password. Including these instructions are important so others can find what they need.
Security system: If you have a security system at home or for a business, be sure you provide keypad entry information, company contact info, and password info.
Voicemail access: provide password information so your voicemail messages can be accessed on a landline or cell phone.
Location of important papers:

Will/trust
Birth and marriage certificates
Passport/driver's license (keep an expired copy of each in your safe deposit box)
Divorce records
Death certificate (if you already have it)
Funeral instructions or contracts for a prepaid funeral plan.
Deed to burial property (if pre-purchased)
Tax returns from the past two years
Employer benefit information
Social Security card and statements
Safe deposit box information
Military service records & discharge papers
Additional resources:
What to Do Following a Death: Includes what to do immediately after, one month out, planning the memorial service or funeral, and what to do if you are the Executor of an estate.
Disaster Preparedness:  suggestions here include preparing ahead of time for a specific impending disaster when a warning has been issued, as well as suggestions for general preparedness.
Did you like this article, Are You Prepared? What needs your attention…directives, retirement plan, creating your Personal Operations Manual…or all of the above? Please comment below.
If you'd like to set up a system that enables you, co-workers, and loved ones to find anything you file or store, I invite you to register for my free webinar, Find Anything in 5 Seconds or Less, where you'll learn about the system I've used since 1996.
Life Architect – Creating Blueprints for Purposeful & Productive Lives
Kathy@OrgCoach.net
www.OrgCoach.net
Follow me on Facebook